Lauren Vangheluwe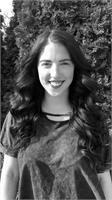 Hello fellow yogis!
I have recently just moved back to Detroit from Los Angeles, California!!!! YAY! After receiving my bachelors degree from Western Michigan University, I spent 7 years in LALA land where I pursued a professional dance career and began my yoga journey.
In the beginning years of my LA life I was experimenting with every work out in the book. Trying all the latest trends and nothing seemed to stick. I began practicing yoga and quickly noticed a difference in my mind, body, and most importantly my spirit. My mental space became clear and I was growing stronger by each practice. It was a wonderful feeling to walk off of my mat and feel like I could accomplish anything I set my mind to.
A few years into practicing I decided to dive deeper and look into teacher training. In 2014, I began the Yoga Sculpt certification program with CorePower which is a basic flow that incorporates weights. I began teaching shortly after my training and fell in love. The connection I made with students and the feeling of helping others accomplish their goals was something I could not live without. I was the happiest when I was on my mat. I wanted to learn more and expand my skills as a teacher so I jumped into the 200 hour training program. BEST. DECISION. EVER.
For me, yoga has been a game changer. It has made my life a better place. The benefits are endless and you truly become a part of a community. I can't wait to deepen my practice, my knowledge, and flow with the Yoga Shelter community!
Lauren Vangheluwe instructs the following:
Fusion is a class that has been created for Vinyasa and Slow Flow to come together. This class will allow you to get the Vinyasa work out if you choose or the slow flow stretch it that's what you need.