Kayla Spray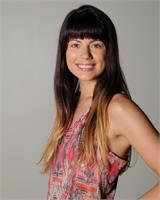 I found yoga half way through my undergrad at Wayne State University. For as long as I can remember I suffered from sever stress and anxiety. At the age of eighteen I was told I had extremely high blood pressure related to stress. I'd never really been the type of person to work out in a gym and after hearing about the number of benefits of yoga including reducing stress I figured I should give it a try.
After my first month of practicing I began notice subtle changes in my everyday life. It wasn't until I found the Yoga Shelter that I began to develop a consistent practice. Not only was my body growing healthier but so was my mind.That year I decided to attend a RYT 200 training and it forever changed my life. As a philosophy major I began emerging myself in Vedanta, a spiritual philosophy that strengthened my yoga practice and understanding. It just made sense and gave me the knowledge to continue shedding unhealthy behaviors and relationships and develop a new connection with myself. My entire life I have searched for a way that I can help people and yoga has helped me find that within myself.
Now as a teacher nothing fills me with more joy then giving my students the motivation to challenge themselves physically and mentally both on the mat and off. Yoga has become more than a practice but a lifestyle, one that has allowed me to connect with a number of magnificent individuals. Yoga has improved my life more than I ever imagined and I can only hope to be able to share this practice with as many people as possible.
Kayla Spray is currently not instructing any classes.