Steve Ketelhut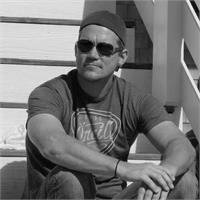 "I can't change the direction of the wind, but I can adjust my sails." Jimmy Dean
I discovered Kiteboarding in 2010 and fell in love with it, it has led me to many new people, sports, and experiences - one being yoga. As a dedicated father of 2, and a hard worker at Chrysler, Yoga brought me the balance and peace I needed in my busy life.
Steve Ketelhut instructs the following:
Hot Vinyasa Flow is a hot, dynamic practice integrating breath with movement in a continuous flow. In this exhilarating and physically stimulating cardiovascular practice the teacher will introduce a series of poses interlinked to create a progressive flow that culminates with students moving through each flow independently, without the guidance of the teacher. Recommended for those looking to experience our hottest, most physically rigorous class.