Sabine Iafrate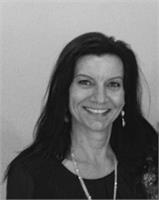 I started practicing yoga in the early 2000s: as a new and busy mother, it gave me a chance to get a great workout, slow my mind down and focus on myself all at the same time. Yoga has been part of my life ever since; after each yoga practice I feel regrouped, rejuvenated and stronger. Yoga balances me and helps me in all areas of my life. When I joined the Yoga Shelter, I immediately noticed it was a different kind of studio, attracting and welcoming a wide range of students. I loved the music during classes and the variety of classes offered. The Yoga Shelter is about building a community where everyone is welcome and supportive of each other, creating a non-intimidating space where teachers and students alike can grow. I hope to see you soon at the Shelter, come grow together, come find a better version of yourself!
Sabine Iafrate instructs the following:
Fusion is a class that has been created for Vinyasa and Slow Flow to come together. This class will allow you to get the Vinyasa work out if you choose or the slow flow stretch it that's what you need.