Julia Moss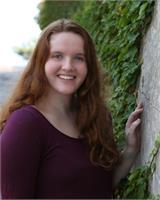 Julia Moss instructs the following:
Gentle Flow is unheated, designed for those looking for a gentle and restorative practice - appropriate for everyone.




Slow Flow is a moderately heated class. Postures are held for 5-10 breaths. Challenging and accessible for all levels.




Hot Vinyasa Flow is a hot, dynamic practice integrating breath with movement in a continuous flow. In this exhilarating and physically stimulating cardiovascular practice the teacher will introduce a series of poses interlinked to create a progressive flow that culminates with students moving through each flow independently, without the guidance of the teacher. Recommended for those looking to experience our hottest, most physically rigorous class.