Heidi Black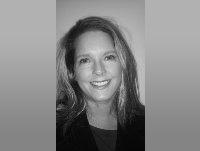 Wherever you go, there you are…truer words were never spoken. I struggled for years trying to "find myself", my path in life. Moved across the country, even crossed the pond for a few years, searching for something to fill the void. The only constant in my life up until now has been yoga. I attended my first yoga class over 20 years ago at Wayne State U. I wasn't sure what I was getting myself into (yoga wasn't as popular back then) but after that first class I was hooked! I have discovered through a regular yoga practice and with Yoga Shelter's Life Training that happiness and fulfillment isn't somewhere else or with someone else, it is already within me… Wherever I go, there I am. Being truly in the moment gives me the courage to know I will never be someone other than who I am, and that who I am is absolutely wonderful.
"The real voyage of discovery consists not in seeking new landscapes but in having new eyes." - Marcel Proust
See you on the journey to enlightenment while both on and off the yoga mat,
Namaste'
Heidi Black instructs the following:
Gentle Wall is an unheated class using the support of the wall. Accessible for all levels of practice and abilities.




Slow Flow is a moderately heated class. Postures are held for 5-10 breaths. Challenging and accessible for all levels.




Fusion is heated, a blend of flowing and holding. Create internal heat with sun salutations then the class shifts to a slower pace, holding postures. Recommended for students with some yoga experience.




Fusion is a class that has been created for Vinyasa and Slow Flow to come together. This class will allow you to get the Vinyasa work out if you choose or the slow flow stretch it that's what you need.