Page Heenan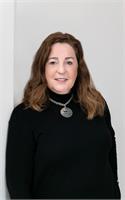 Hello! There is a funny story about the first time I attended a yoga class. It was a long time ago but honestly, it's probably not relevant. There are two important things you should know about me. First, I am a certified and experienced yoga teacher. And second, whatever brings you in, I care deeply that you find what you are looking for in class. I will do my best to make sure that happens. You can keep your reasons for coming to yourself, or if you want to share them, I am happy to listen. I hope to see you in class.
Page Heenan instructs the following:
Slow Flow is a moderately heated class. Postures are held for 5-10 breaths. Challenging and accessible for all levels.




Gentle Flow is unheated, designed for those looking for a gentle and restorative practice - appropriate for everyone.