Annette Aquino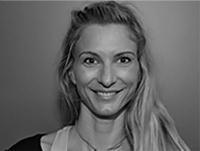 My name is Annette Aquino, I have practiced yoga since 1998 after an injury running a Marathon. Not only did yoga help me overcome my injury but it lead me to a new journey discovering the world of yoga. I have been committed to my yoga practice since and it has carried over into my life in more ways then can be explained. As an instructor and osteopathic physician I bring wisdom to the studio with a deep passion for the benifits of yoga at any level. I am thankful to be a part of the Yoga Shelter and look forward to sharing this gift of practice with you.
Annette Aquino instructs the following:
Slow Flow is a moderately heated class. Postures are held for 5-10 breaths. Challenging and accessible for all levels.