Skyline SUP
This class is taught by: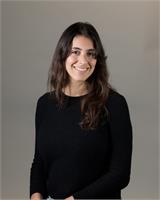 In 2007 I was introduced to yoga & a door opened. In 2009, I trained to become a teacher at Yoga Shelter & life began. While teaching, I trained to be a life & wellness coach. Between yoga & coaching, I've helped 100's of clients create healthy routines & habits to promote better body function, weight-loss, better sleep, less stress, positive outlook & overall well-being so they could manifest their dream lives! In class I'll encourage you to listen to your body, challenge yourself when applicable & most importantly, show up for YOU. When we show up for ourselves, we unlock our potential for high vibration living! Whether you are a beginner or seasoned yogi, I offer modifications for each participant to get what they need. Hope to see you soon! Imagine the possibilities.
Skyline SUP - This evening class has the perfect backdrop with the Detroit skyline and setting summer sun. A little Stand-Up Paddle and a little SUP Yoga; an adventurous combination and ideal way to end the day by saluting the sun.
Equipment provided. Does not include the park entrance fee to Belle Isle.
Preregistration required. Non-refundable.
*dates subject to change based on weather conditions