Hot Vinyasa Flow
This class is taught by: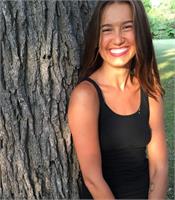 For me, like so many others, yoga began as a physical workout that brought me sweat, muscle tone, and the endorphins I was chasing after. But slowly, yoga shifted from solely a physical practice to the place where I could finally quiet my mind. A place where peace, temporary as it may be, could be touched every time I hit the mat.
Aside from yoga, I facilitate Dance Meditation Technique and work as a health coach. Both influence and expand my practice and style of teaching and continue to fuel my desire to help others help themselves into the best life they can live.
Sharing a space where others can find a bit of that peace and bloom into their most bountiful, beautiful self is an incredible blessing and privilege. Hope to see you in class soon!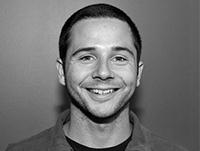 Hey everyone, thanks for checking out the Shelter! This life has been a crazy ride so far. For many years I was searching for something but was looking in all the wrong places! I was definitely heading the wrong way and was very self destructive and confused. Over four years ago I was injured in a car accident that left me with a broken back, sternum and almost thirty stitches in my face. I was in a lot of physical and emotional pain and knew something had to change…ME! After trying many different types of therapy and still having acute pain some friends suggested that I try yoga and it changed my life! The physical practice has been really beneficial for my overall well-being but the philosophy has created the biggest shift in my life. Looking inward for happiness and peace, taking full responsibility for who I am and self reflection are some of my daily goals and are the foundation of the Yoga Shelter. Realizing that there is no one else to blame for who I am is incredibly liberating because it means that I have the power to change. Although I have to do this hard work my self I also know I'm not alone and that is what Sanga (community) Yoga is all about. I have had the chance to meet some really incredible, inspiring people here and there is a very welcoming vibe. Through this practice of yoga I hope to one day live a selfless life and truly be of service. So please come check out one of the many fine teachers at the Yoga Shelter and join the fam!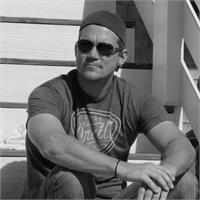 "I can't change the direction of the wind, but I can adjust my sails." Jimmy Dean
I discovered Kiteboarding in 2010 and fell in love with it, it has led me to many new people, sports, and experiences - one being yoga. As a dedicated father of 2, and a hard worker at Chrysler, Yoga brought me the balance and peace I needed in my busy life.
Hot Vinyasa Flow is a hot, dynamic practice integrating breath with movement in a continuous flow. In this exhilarating and physically stimulating cardiovascular practice the teacher will introduce a series of poses interlinked to create a progressive flow that culminates with students moving through each flow independently, without the guidance of the teacher. Recommended for those looking to experience our hottest, most physically rigorous class.
Upcoming classes: