Gentle Flow
This class is taught by: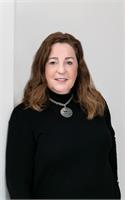 Hello! There is a funny story about the first time I attended a yoga class. It was a long time ago but honestly, it's probably not relevant. There are two important things you should know about me. First, I am a certified and experienced yoga teacher. And second, whatever brings you in, I care deeply that you find what you are looking for in class. I will do my best to make sure that happens. You can keep your reasons for coming to yourself, or if you want to share them, I am happy to listen. I hope to see you in class.
After personally experiencing a sense of unfulfillment after reaching benchmarks believed to lead to happiness, I began a self-exploring journey with the support of classes and mentors at Yoga Shelter. As a new student, I signed up for the very first Yoga Shelter 30 day challange. Completing this challenge helped me to find a sense of fulfillment that was not achieved from reaching other life goals. Upon completing the 30 day challenge, I began working the desk at the Birmingham location. Within 3 years, I have transformed my life by transitioning from desk staff, to assistant manager, to manager, to director of administration, to teacher. I work to stay dialed into the Yoga Shelter community with the hopes to serve and help others find a sense of fulfillment that can only be found on an inward journey. Namaste!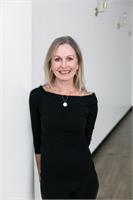 I found my way to yoga because I was struggling with really bad anxiety and was desperate to find relief. Yoga helped. And the more I dug in and did the work, the more I healed. Yoga is so much more than a physical practice. It helps you spiritually and mentally. And it helps all of us find the best expression of ourselves.
I spent years studying many different yoga disciplines – Iyengar, Bikram, Ashtanga, Anusara – in Boston, Miami and New York, but it wasn't until I walked into the Yoga Shelter that I felt at home. There is such a positive and good energy about this place. It attracts and comforts those who walk through its doors. It is a safe space for all. And it teaches us life skills that we can apply in all that we encounter.
Teaching yoga has become a natural evolution for me - a way to give back and help guide others as they work through their own self-development. And it holds me accountable to be my best self in my own life journey.
I hope to share a class with all of you soon. The light in me honors the beautiful light in all of you.
Namaste!
Victoria
Gentle Flow is unheated, designed for those looking for a gentle and restorative practice - appropriate for everyone.
Upcoming classes: