Glow Yoga
This class is taught by: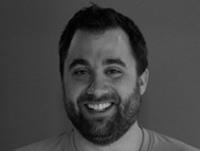 Hello everyone! To me yoga is all about connection. When I was 19 I was diagnosed bi-polar and spent the next 8 years of my life in a constant struggle with my mind. At the age of 27 I had assumed that life had passed me by and that I may as well just give up. I was stuck in a toxic workplace and in a very dysfunctional relationship with a person who made me feel useless. Despite all of this I woke up one day to realize that my life was actually just beginning. I got out of that relationship, started working out and eating healthy. I really felt like I was on my way. But something was missing. Then one day I asked my sister about good workouts and she said "why don't you just come to yoga with me." We left for the Yoga Shelter about an hour later and my life was changed forever. I remember stepping into class expecting a workout and getting so much more. I was questioned on if "I was reaching the highest version of myself?" That one moment set everything else into motion. I started attending classes very regularly and they did wonders for my body (helping me stay focused and losing 75 pounds). But it was the study groups that allowed me to stick with all the changes. The Vedanta philosophy allowed me to realize just how much attachment was a part of my life and that by developing my intellect I could continue to work on myself even more. Soon I was part of a community that I felt understood me. That didn't judge me on my past addictions or disorders but that was ready to accept me for who I am. More so it allowed me to hold myself accountable for everything I do and accept who I am. I could never fully express the gratitude I feel to everyone that has been a part of this. The one thing I know for a fact about life is that it will have its ups and downs. However, with the connection I share on and off the mat at the Shelter I know that I can get through anything. In the end we are all connected. By stepping into the studio we share that search for our highest potential. I can't wait to share my energy, love, and passion with everyone that walks through the doors of the shelter! So come in, connect, and help create a positive space of growth. Namaste
Join Michael for a Glow Light Fusion experience! He will throw down some hip, heavy, phat grooves while you Glow and Flow. Neon, white, and other black-light-enhancing clothes are advised!